COORDINATION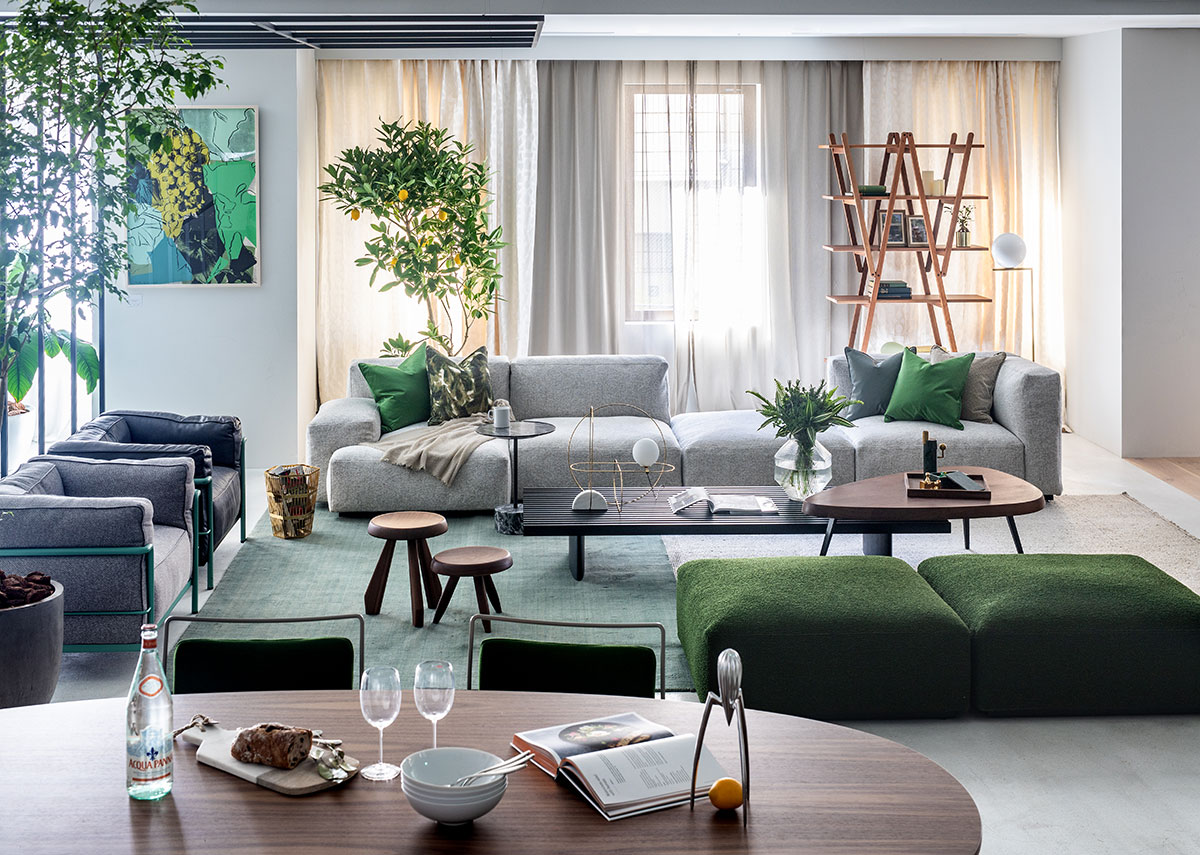 Today, our values have come to a turning point whereby people are in quest of the most balanced and harmonious personal lifestyle. Cassina ixc. provides multiple co-ordination options with unique aesthetic sensibility and design in order to fulfill the needs of each and every individual.
RUGS

A selection of high-end brands such as prime quality hand woven rugs by "KASTHALL" and Classic Chinese-styled rugs by "MUNI"
CURTAINS

Rich and broad collection represented by Italy's top textile brand "DEDAR" to today's most sought after curtain brands are in place to respond to the needs of our customers.
ACCESSORIES

Home decors surrounding the living, dining, and bathing environments are selected from around the world.
LIGHTING

Exquisite line-up of high end design and functional lightings are ready to create the most attractive scenes in the art of living.
ARTWORK

Cassina ixc. proposes the most aesthetic and intriguing artwork to dress the walls, in line with the taste of the owner and the living environment.
BEDDINGS

Italy top bed linen brand "SOCIETY" produced by Limonta S.p.A., as well as original bed linens, blankets, duvets, quilts, throws and pillows are presented to dress the comfort of the beds.

STEP1

CONSULTATION

Please provide us with your needs. We will provide you with a presentation, incorporating your desired color scheme, image and mode of living. A floor plan would help us to prepare a detailed layout plan.

STEP2

INTERIOR COORDINATION/ PRODUCT SELECTION and PROPOSAL

Our sales concierge will select and propose the most suitable interior decor item to suit our customer's request. A total coordination comprising furniture, curtains, rugs, lightings, artworks and home decor products will be provided together with a layout plan.

STEP3

ORDER

Based on confirmed estimate and agreed conditions, our coordinators will arrange and manage all requirements until completion of the delivery.

STEP4

DELIVERY & INSTALLATION

Our dedicated transportation staff will deliver the goods under the supervision of our coordinators.

STEP5

AFTERCARE & MAINTENANCE

Based on specialized skills and experience, our professional staff shall undertake maintenance and repair as well as upholstery of chairs and sofas in our 100% owned factory. Please feel free to contact us at all times.